Scandinavia's largest media community for the design and interior industry gets a new member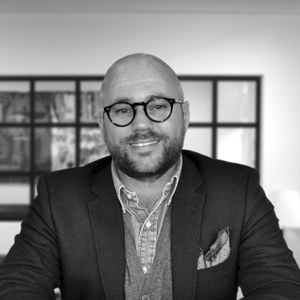 "This August, Designbase is expanding with a Norwegian media platform. Designbase's goal is to be the go-to place for Scandinavia's design, furniture and interior industry. We have established the media concept and platform through our magazines and online communities in Denmark and Sweden, and we are now looking forward to expanding into Norway," said CEO of the media publisher Horisont Gruppen, Rasmus Brylle.
The Norwegian Designbase will be based on successes in the Danish and Swedish markets as well as on the representation of Scandinavian design in Norway through fairs and among distributors, agents, stylists, architects, e-commerce sites and retailers in the industry. "We want to reach more people and publish as much relevant material as possible for our readers and partners. The right constellation has now appeared in Norway, where we have found strong and interested partners who we can join forces with on this bold venture," said Rasmus Brylle, CEO of Horisont Gruppen.
"For Horisont Gruppen, establishing a Designbase in Norway is a logical step in Designbase's journey as a go-to place for Scandinavia's design and interior industry," said Hans Snestrup, Nordic Business Manager at Designbase. "We have asked suppliers and retailers how they would feel about a Norwegian Designbase and received very positive feedback. There is no other corresponding major media outlet in the market for this industry, and all else being equal, there's a really good synergy that comes from having media platforms in all three Scandinavian markets that all revolve around the same industry. A lot of suppliers either already have a presence in all three markets or have plans to expand their brand out into the rest of Scandinavia. We can help them do that," Snestrup added, noting also that the Norwegian market is an interesting one, bubbling with new manufacturers, brands and talented up-and-coming designers.
Ready on all platforms
Similar to its counterparts in Denmark and Sweden, Designbase in Norway will be present on all online platforms, and both editors and partners can contribute with content on equal terms. The team behind Designbase is comprised of the existing Danish and Swedish editors as well as new Norwegian hires. Hans Snestrup, Nordic Business Manager for Designbase, works with the company's partners, advertisers and online partners in Norway and Denmark and can be contacted at hs@horisontgruppen.dk or by phone on +45 2896 1022. Contact Vladimir Bourghardt Damianov on +45 5373 1365 or by e-mail at vdb@horisontgruppen.dk for enquiries regarding the Swedish market.
About Designbase
The Designbase media platform gives everyone working professionally in the arts, crafts, furniture and design sector access to news topics such as trends and tendencies as well as products within retail trade and management. The aim is to provide readers with inspiration and tools to optimise their businesses and make the right decisions in a competitive market. The editorial objective is to give the readers new perspectives, useful knowledge, specialist insight and the mechanisms to run their business in a professional and forward-looking manner. This is accomplished through interesting and informative interviews, reporting, business cases and expert commentaries. Designbase connects suppliers of design products to the broadest and most influential target group in the arts, crafts and design sector: the people making the key decisions. Promote yourself to this audience through a broad range of advertising options covering both printed and web-based media.
Have a look at the opportunities here: DK / SE / NO
Have a look at the communities here: